MISCELLANEOUS CERAMIC PROJECTS
A selection of personal ceramic projects from 2019-present.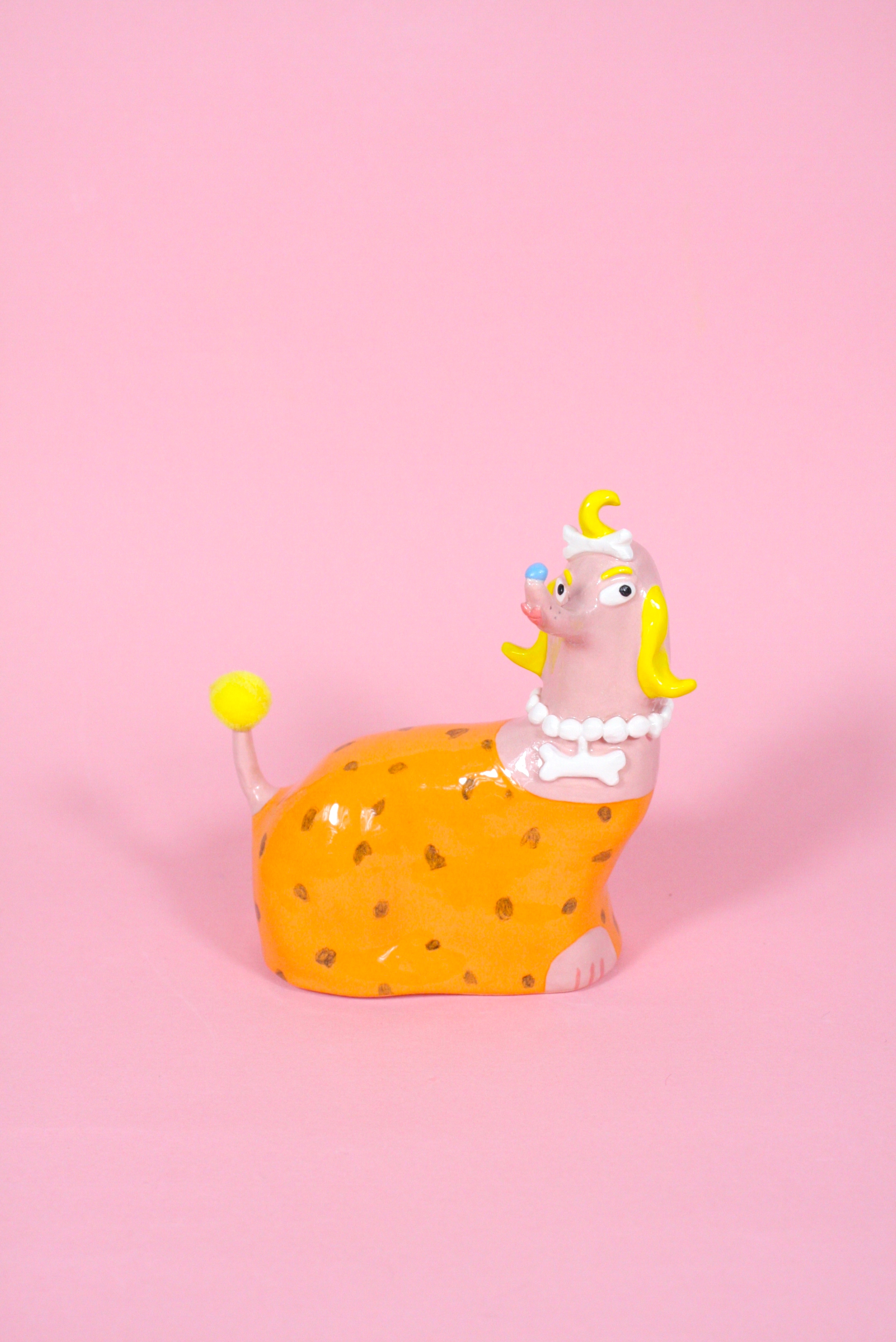 LAMPSHADE LADY (2020)
DAPHNE THE ELEPHANT (2020)
MARIE ANTOINETTE & QUEEN LIZZIE I CANDLESTICK HOLDERS (2020)
An ongoing series of character candlestick holders.


EASTER BUNNIES (2020)
A series of 4 small ceramic easter bunnies.


FACE BADGES (2019-PRESENT)
On going series of badges.


HALLOWEEN PUMPKINS (2019)
A series of 13 mini ceramic halloween pumpkins.


I DO NOT WOOF (2019)
A series of ceramic dog "cookie" jars which illustrated and accompanied an original poem entitled "I Do Not Woof".